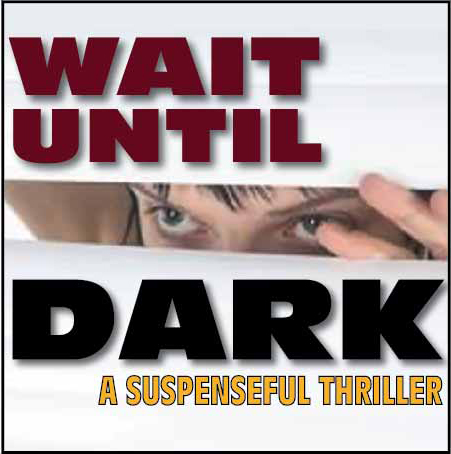 OCTOBER 12th - 31st
Fridays & Saturdays at 7:30 • Sundays at 2:00pm
Special Showing October 31st at 7:30pm
ADVANCE TICKETS HERE
Advance Tickets
$ 12 - $15
www.lovestreetplayhouse.com
or
360.263.6670
or at our Ticket Outlet
Columbia Bank in Woodland
A sinister con man and two ex-convicts are about to meet their match.
The Cast of "Wait Until Dark"
Photo by Mike Patnode, provided.
Having traced the location of a mysterious doll, to the apartment of Sam Hendrix and his blind wife, Susy, a woman is murdered and the situation becomes very urgent. The con man and ex-convicts, through a cleverly constructed deception, convince Susy that the police have implicated her husband in the woman's murder, and the doll, which she believes is the key to his innocence, is evidence. She refuses to reveal its location, and with the help of a young neighbor, figures out she is the victim of a bizarre charade.
A deadly game of cat and mouse ensues. And Susy knows the only way to play fair is by her rules, so when darkness falls she turns off all the lights leaving the others to maneuver in the dark until the game ends.
Directed by David Roberts
Content from Love Street Playhouse